All blogs
Make a Save The Date Magnet with MultiLoft®!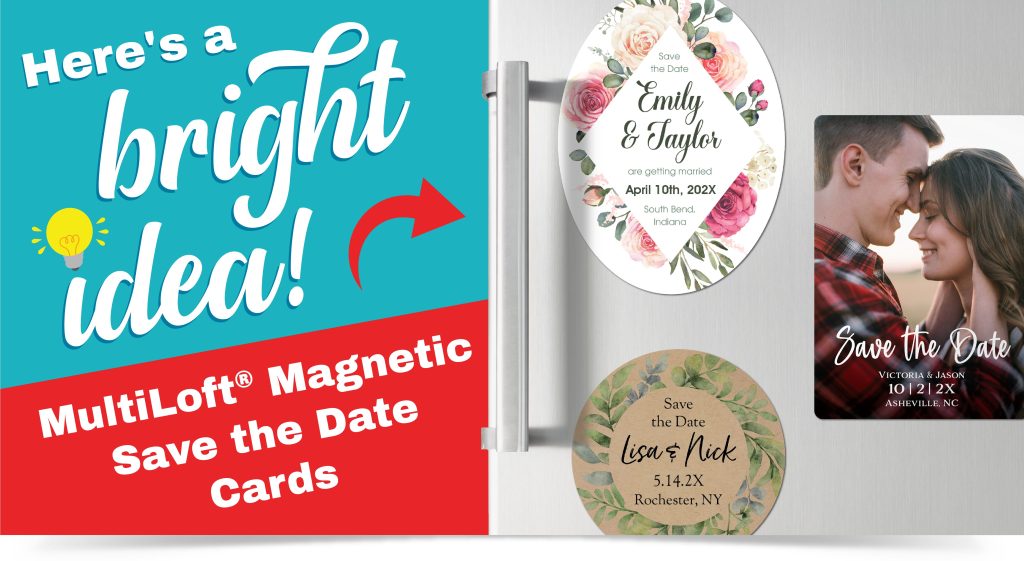 With MultiLoft®, it's easy to create an appealing save the date magnet through digital printing and standard in-house equipment. Simply print the card on any MultiLoft® paper, collate with a MultiLoft® Elite Magnet Sheet, and trim at 300psi on your in-house trimmer to bond the sheets together. New to MultiLoft®? Learn more about how this proprietary technology works!
MultiLoft® Elite Magnet Sheets
Here's how MultiLoft® can make a save the date card stand out:
MultiLoft® Magnets can be made with substrates not normally available for custom magnets, including kraft paper and soft touch paper
The thickness of the magnet can be increased beyond what is typically available by adding MultiLoft® Inserts
Because MultiLoft® is engineered for digital printing, variable data personalization is possible! Personalization such as adding guest names, or even creating an alternate design specially for members of the wedding party is a cinch.
Convertible Solutions offers a variety of substrates and products for unique, high-quality wedding collateral. Contact us for FREE samples!