All blogs
QR Codes are Everywhere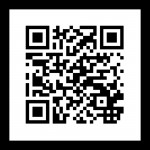 These days, QR Codes are all the rage. These 2D mobile barcodes, which look like black-and-white checkerboards, are everywhere. From electronics packaging to movie posters to products at the supermarket, QR Codes give consumers immediate access to coupons, video, sweepstakes offers, and other marketing content, using their mobile phones.
Who's using QR Codes? Everybody!
As of November 2012, the Pew Internet & American Life Project reported that smartphones were in the hands of 53% of U.S. Mobile phone owners, and comScore found that, as of December 2011, 20% of smartphone users had scanned a QR Code. JiWire's "Mobile Audience Insights" (2012) reported almost identical numbers — 18% of mobile users scanned a QR code during Q4 2011. This represented 53% of the mobile users who knew that their mobile device had a QR scanner.
QR Codes are on business cards, posters, and point-of-purchase displays. They are on retail shelves and the product tags of everything from lawnmowers to watermelons. Scanning these codes has become routine.
Here are five reasons to add QR Codes to your print materials:
1. QR codes are free.
In their most basic form, QR codes are free to generate and cost nothing extra to print. Just add them to your design documents like any other image.
2. QR codes provide an immediate response mechanism.
As soon as your message catches their eye, consumers scan and view. There is no delay between the interest and the response.
3. They capitalize on today's mobile culture.
One-third of adults are now mobile-only. They have no landline in their homes at all (National Health CDC/NCHS National Health Survey 2011). In addition, 61% of consumers access the Internet via smartphone (Accenture 2012). It's the way people live, work, and shop.
4. They are highly trackable.
QR codes provide tracking for print media, even those such as billboards or magazine advertisements, that are not otherwise trackable.
5. They turn static media into interactive media.
Let your customers see video, read customer reviews, download coupons. Print becomes a two-way medium.
If you've been looking for the right time to get involved with QR Codes, that time is now. QR Codes are an inexpensive, highly effective way to connect print and mobile technology.