All blogs
The Advantage of Foresight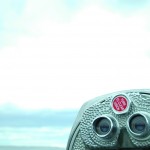 Communicate your needs in advance and achieve low-cost, high-return print marketing You can achieve great results with a smaller investment when your print marketing campaign is smart and well crafted.
Take time to communicate about obvious issues, like your budget and deadlines; but also explain the more interpretive items so you can discuss any challenges you and your printer foresee in giving you the effect you want.
By understanding the scope of your campaign from the outset, your printer can incorporate creative and resourceful strategies to save you money at every stage of your printing project.
If you and your account representative have communicated your choices from the very beginning of your project, your print job will be uneventful once it hits the pressroom.
Examples of how you can lower your print budget
Combine your jobs
One common money-saving technique is to gang your print jobs.
Placing many projects on the same sheet, or piggybacking on an unused portion of a sheet, can reduce manpower, plates and prep time. This also results in reduced paper waste, which is important because paper can account for 30%–50% of your printing costs.
Paper expenses can be reduced even further, if you . . .
• Reduce the size and number of pages. By slicing a little off each side of the page, you not only save paper costs, but the change in dimensions may also lower your mailing costs.
• Use thinner paper. Changing the weight of the paper can save 10%–15% of your paper costs. For important documents, use a heavier cover to create the look and feel you want, but use a more affordable paper inside.
• Make subtle changes to brightness. Generally speaking, the brighter the paper, the better the contrast between the paper and ink—and the higher the cost. But few people will notice a slight change in the brightness of your paper, especially if it's mostly covered with ink.
• Consider colored papers instead of bleeds. If you need color at the edge of the page, you may be able to create the effect you want less expensively with colored paper instead of ink.
• Opt for the house paper. Paper prices fluctuate often, but you can save time and money by using papers purchased in high volume.
Think less ink
Inks present another savings opportunity. The more colors you use in traditional offset printing, the higher your cost will be.
If you choose to print in full color, choose four-color process versus full-color plus specific PMS colors. Unless you must preserve the integrity of a color for branding purposes (think McDonald's yellow or Tiffany blue), convert your PMS colors to their CMYK equivalents.
Eliminate changes
Changes become more expensive the further along you are in the print job. Everyone who needs to approve your files should do so before you submit them for printing. Make sure your copy has been proofread multiple times. Confirm that you've prepared your digital files properly, keeping in mind that the resolution of digital files varies greatly. What you provide your printer to start with has the greatest impact on what you'll get back.