All blogs
The Sky's the Limit with Wide-Format Graphics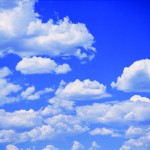 What can you print with wide-format graphics? Just about anything. Some of the most common applications include point-of-purchase, signs and banners, and vehicle graphics. But wide-format printing can do much more.
The range of substrates offers tremendous options in application. In addition to paper and vinyl, wide-format printers can print on privacy film, canvas, static cling, magnets, wall covers, and many others. Specialty printers can print on less common substrates such as PVC, styrene, ceramic tiles, Coroplast, and foam core.
Run lengths are flexible, too. Print multiples. Print just one. Choose the length that's right for your needs. With high-quality graphics, flexibility in run length, and variety of substrates, the applications are nearly endless.
Look At These Uses for Wide Format Printing
Here are just a few of the application categories for which you can use wideformat printing. Are there any that you are overlooking?
Floor Graphics
Use them for branding, show the way to important destinations, or turn a plain walkway into a sandy beach, a field of flowers, or the surface of Mars.
Window Graphics
Announce sales, highlight new products, or promote your corporate identity. But why stop there? Go big and wrap the entire front of a building to send a bold message. Or create an attractive storefront covering while you are undergoing renovations.
Banner Stands
Use these terrific and versatile stands for promotions. Create a casing around products you want to highlight. Use them in-store, on the sidewalk, or in outdoor areas.
Backlit Graphics
Backlit graphics are the perfect tool for in-store signage, announcements, and office displays. Also consider them for professional art prints.
Stage and Theatrical Graphics
The same techniques used for building wraps can be used to create fantastic theatre backgrounds, posters, and promotional displays, as well.
Outdoor Banners
Have an event to promote? Promotional signs, location identifiers, start-finish banners, and other weather-resistant graphics will make the event its best.
Packaging Prototypes
With our large-format equipment, producing packaging prototype is easier and more cost effective than ever. Advances in wide-format technology are continually simplifying this process, making it faster, and bringing down cost.
Personalized Consumer Products
Some of the biggest innovations in wide-format are coming in the form of personalized consumer products such as personalized wallpaper, lampshades, and even curtains. With wide-format printers able to print on an increasingly wide variety of substrates, the options are exploding.