All blogs
Watch your sales soar with print!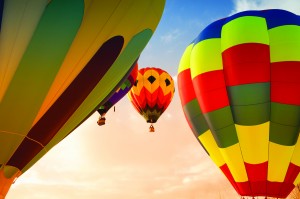 As a marketer, would you rather use a channel that is inexpensive or that delivers results? If you said results, then you need print.
The industry is ripe with data on the effectiveness of print and its unique role in the world of marketing. In a sea of electronic messages, print continues to frame and influence shopper behavior in a way that other channels do not.
This is especially true of targeted, personalized print, but it is true of non-personalized print, as well. Consider the data below.
DMA 2012 Response Rate Report
Direct mail response rates average 3.4% for letter-sized direct mail to a house list and 1.3% to the general public or a prospect list. This compares with email response rates of 0.12% and 0.03%, respectively.
Direct mail has the lowest cost per lead.
Marketers planned to spend $168.5 billion on direct marketing in 2012, accounting for 52.7% of all advertising expenses in the United States.
How America Shops and Spends 2013
 81% of consumers indicated having taken some form of action (became aware of a sale, clipped a coupon, visited a store) in response to a print newspaper ad or insert within the prior 30 days.
44% indicated that print circulars played a role in their decision to make an unplanned purchase.
40% indicated that they had visited a website to learn more, used search to find more information, or made an online purchase as a result of print advertising.
2012 Epsilon Channel Preferences Study
59% of consumers enjoy getting postal mail from brands about new products. Only 39% like getting this information by email.
62% of consumers enjoy checking their mailboxes for postal mail.
27% feel that information that comes in the mail is more trustworthy than information that comes online.
The data is clear—print motivates people to action. This is particularly the case when communications are more targeted and personalized, when the product being sold is of higher value or more personal (such as financial products and pharmaceuticals), and when the sales cycle is longer. If you want results, print it!