All blogs
Why Paperless Is Not a Smart Move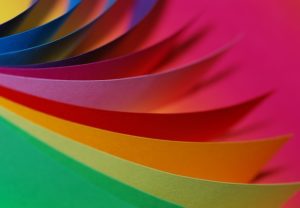 All around us, we hear about the benefits of going paperless. When it comes to marketing, that may not be the best move. In a world of social media saturation and clogged inboxes, direct mail has more power than ever. In fact, a recent Brand Science Study showed a 62% lift for digital campaigns that include direct mail. Even 100% digital companies like Google and Uber are using direct mail to advertise their businesses.
Now is not the time to give up print. But savvy marketers are making their print contacts even more powerful. Let's take a look at a few ideas.
Focus on recent customers.
These customers already like your products and have a relationship with your brand. To get them to purchase again, you may just need to send a simple reminder, such as a postcard or sell sheet, to nudge them into action. If you're looking to stretch your marketing dollars, focus on recent customers first.
Know your top customers.
Pay particular attention to retaining customers with the highest profit margin. These may be customers who shop with you most frequently or who purchase the highest volume. If you are prospecting, develop a profile of these customers and target new customers just like them. If you don't know who your top customers are, a proactive investment in data analysis can reap big returns.
Be relevant.
Do you know where your customers' pain points are? Do you know what keeps them up at night? Don't assume that all buyer motivations are the same. Get to know your customers and engage in sincere dialogue about what they want and why. This will pay off in more relevant communications and better results.
Print marketing is evolving. Success is no longer based on trying to get a static "same to all" message in front of as many people as possible. It's about marketing smart and marketing relevant and using the tangible, confidence-building channel of print to its maximum advantage.